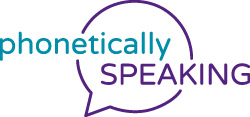 Phonetically Speaking

has been sponsoring workshops for educators and speech language pathologists since 1996. Our company believes that professional development courses should not only be practical but also entertaining. We offer great speakers, lunch and refreshments in a comfortable atmosphere so participants feel like they have been treated to a day out!
Upcoming Workshops
Developing Language & Literacy... The Animated Literacy Workshop
November 3 and 4, 2016 | Edmonton, AB
November 7 and 8, 2016 | Winnipeg, MB
Music, Movement, and Language Learning... 2 Seminars Rolled into One!
December 2, 2016 | Toronto, ON